About Julia Clarke Solicitor
COMMITTED TO THE LOCAL COMMUNITY
Julia Clarke Solicitor was established in Thornton in 2004 where it operated until relocating to East Maitland in 2019 when it absorbed O'Brien & O'Brien Solicitor, one of the oldest legal practices in the Hunter Valley. Maitland locals will recall Julia O'Brien and subsequently Wendy & Ken Baker as principals of the business.
Julia Clarke Solicitors comprises a professional, experienced and dedicated team committed to offering clients quality legal services in a friendly and approachable manner. Julia and her team like to develop a rapport with clients and their families which enables them to meet the needs of that family over time. Many clients have long-standing relationships with both Julia Clarke Solicitors and O'Brien & O'Brien.
Julia Clarke Solicitor is centrally located for Court work at Maitland, East Maitland, Raymond Terrace, Kurri Kurri and Newcastle Local Courts, as well as Newcastle Family Court and Federal Circuit Court.
As part of our commitment to community service we also accept instructions from legally aided clients in both family law and criminal matters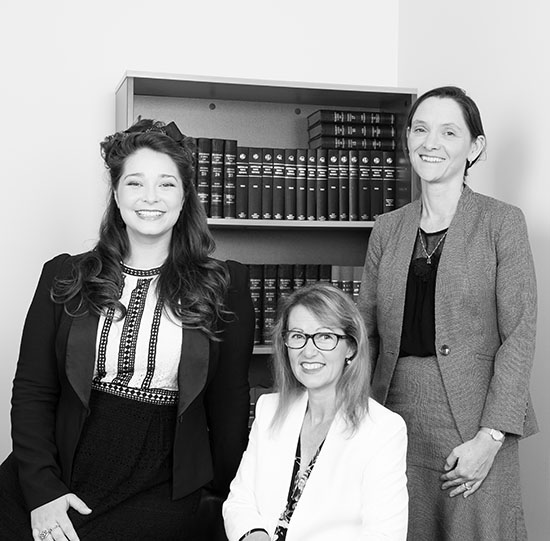 Our Team
YOUR LOCAL MAITLAND AREA SOLICITORS
All our employees encapsulate the spirit of Julia Clarke Solicitors and what we stand for.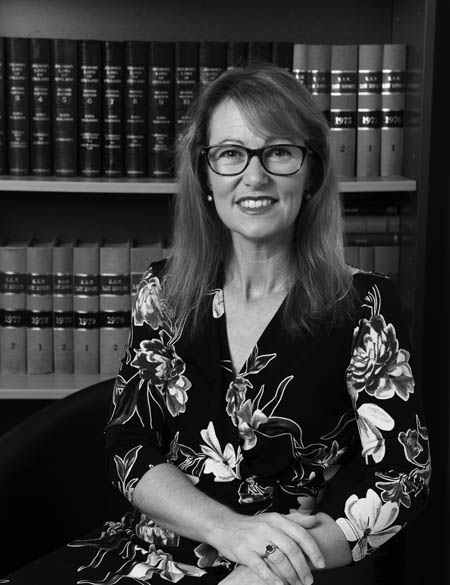 Julia
Principal Solicitor – Owner
Specialties
Family Law, Criminal Law, Estate Planning, Wills & Probate
About Julia
Julia is both the principal and founder of the practice. She holds degrees from the University of Newcastle for Law (Honours) and Social Science (Welfare Studies) as well as a Diploma of Legal Practice. Her favourite clients are those with whom she has built up a long standing relationship – Julia still has clients from when she first started practising law in 1998.
A Hunter Valley local, Julia was raised in Tanilba Bay and has lived in Maitland for 16 years with her husband and three boys, Luke, Ben and Daniel, who attend school locally. Growing up Julia represented Australia at both Pan Pacific Games (New Zealand) and World Championships (Paris) as a Gymnast/Trampolinist. Julia is a huge advocate for children and sport believing the benefits of sport to be immeasurable. Two of Julia's boys, Ben and Daniel, play rugby union for the Maitland Blacks. Ben also enjoys rowing in singles, doubles and quads. Luke and Daniel have both excelled at traditional Shotokan karate with both boys competing at the ISKA World Titles in Orlando Florida in 2018 where Daniel (aged 10) came third in both Traditional Forms and Traditional Weapons at an advanced level. Luke's performance was also superb. Luke is a Brown Belt and Daniel is a Black Belt under the tuition of local Instructor Lindsay Guy at Rutherford (GKS). Julia also enjoys doing karate with her children. Apart from the mental and physical benefits it is a sport she can enjoy with the children notwithstanding the challenges of aging.
Julia has supported numerous community initiatives over the years including sponsoring the Julia Clarke Solicitor/ Drift Cycles Cycling Team, Twin Rivers Gymnastics, Surf Life Saving and East Maitland Bowling Club. Julia believes in supporting the locals who support her and is always looking for opportunities to work with other businesses and community groups.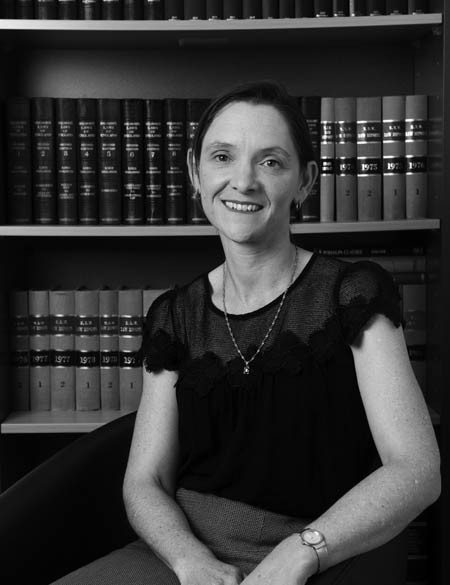 Fiona
Solicitor
Specialties
Family Law, Criminal Law, Estate Planning, Wills & Probate
About Fiona
Fiona holds degrees from Australian National University in Arts (Languages) and Law from LPAB Law Extension Committee of The University of Sydney. Known for her down-to-earth attitude, common sense approach and commitment to reach a resolution, Fiona aims to be an effective advocate, communicator and collaborator with an ability to quickly adapt. She is passionate about using law practically to avert and resolve legal issues, combat injustices, promote informed discourse and defend social inclusion.
Fiona developed an interest in Criminal Law with the Aboriginal Legal Service and is an enthusiastic drafter in Wills and Estates diversifying into family law and property matters.
Before coming to the law, Fiona worked in business administration as an Executive Officer for over 15 years. Working across industry including international, compliance, hospitality, training and development, with non-profit organisations, business and government for the successful implementation of organisational objectives.
Fiona's proven achievements in business growth and development include design and delivery of projects as Executive Officer with Maitland Business Chamber, Mine Safety Officer with NSW Mine Safety and National Education Manager with the Export Council of Australia.
Fiona considers herself fortunate to call the beautiful Hunter Valley home. She loves the sense of community and likes to be actively involved through business groups, local events, preschools, schools and sporting clubs.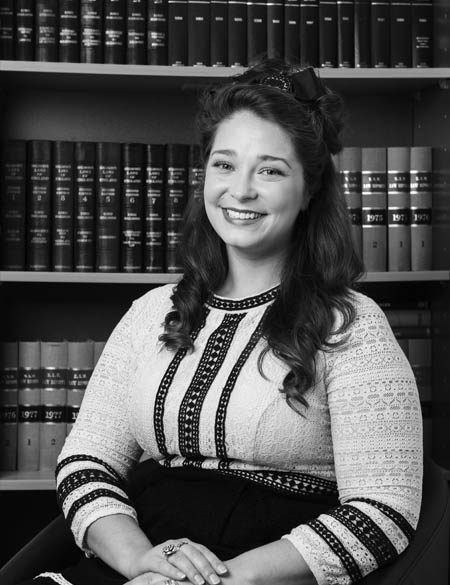 Renée
Solicitor
Specialties
Criminal & Family Law
About Renée
Renée graduated with Bachelor of Laws and Bachelor of Arts (Sociology) from the University of New England. She also holds a Graduate Diploma of Legal Practice and a Certificate of Legal Business Skills from the College of Law. Renée is admitted as a lawyer of the Supreme Court of NSW and holds an Australian Practicing Certificate.
Renee has a passion for criminal and family law. She prides herself on enthusiasm and passion for the law and approach-ability for clients.
Before joining Julia Clarke Solicitor in 2019, Renée was employed as a Law Clerk and gained experience working within the Office of the Director of Public Prosecutions. Renée welcomes the opportunity to develop and expand upon her current legal knowledge.
A proud local, Renée is excited to become a member of the professional, friendly, experienced and dedicated team at Julia Clarke Solicitor. Out of the office, Renée is an avid movie buff and enjoys spending time with her toy poodle, "Justice".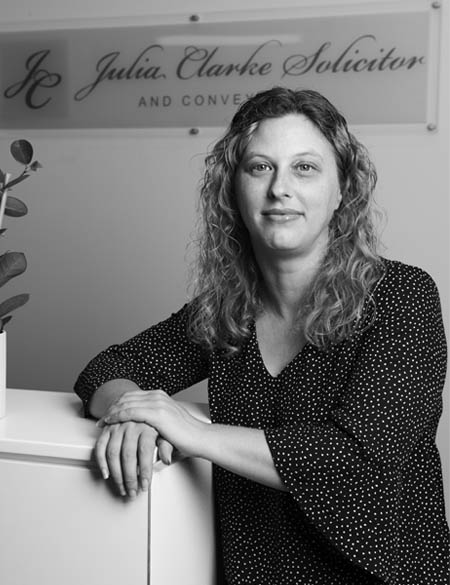 Kelly
Receptionist
Specialties
Legal Aid Applications
About Kelly
Kelly is dedicated to providing high quality service to people in need of legal assistance. She is passionate about providing support to solicitors to assist them to achieve desired outcomes for clients.
Kelly has an in depth knowledge of Legal Aid Policy and is able to assist with Legal Aid Applications.
Kelly has been involved in the legal profession for many years. Prior to joining Julia Clarke Solicitor, she worked at Legal Aid NSW Newcastle for 15 years providing support to solicitors in all area of criminal law including Local Courts, Committals, District Court and Drug Court. She previously worked as the Legal Aid Secretary at the Hunter Drug Court for four years. Early in her career, she worked in the United Kingdom for three years providing support to solicitors and clients in areas of Medical Negligence and Personal Injury.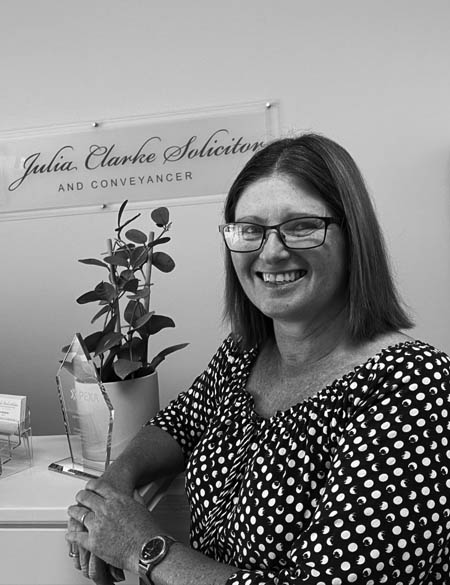 Jenny
Office Manager
Specialties
Management, Property & Conveyance
About Jenny
Jenny has grown up in the Hunter Valley, attending St Joseph's College Lochinvar. Jenny then went on to complete her Diploma in Real Estate. With over 30 years of experience in the field, Jenny has a unique insider perspective into real estate matters. Jenny is a welcome addition to the team at Julia Clarke Solicitor.
As Office Manager, she always ensures the happiness, safety and wellbeing of the team. Jenny maintains her interest in real estate and property, and will always go above and beyond to ensure your conveyance runs smoothly.
Jenny enjoys spending time with her family and friends, keeping active and involved with Hunter locals. She has strong ties with the local community being involved over the years in numerous sporting clubs including netball, football and surf lifesaving.
Jenny is married to Lindsay Guy who is heavily invested in martial arts, they own their own karate centre at Rutherford. Jenny enjoys helping others reach their full potential and will always welcome you to their karate family.
Jenny's warm and welcoming personality together with her team orientated attitude allows her to develop excellent rapport and connection with her work colleagues and clients. New to the team at Julia Clarke Solicitor, call in and say hi, Jenny would love to meet you.
Professional Associations
WE ARE MEMBERS OF THE FOLLOWING